Unique venue that we can be proposed in Hamamatsu.
Facilities and places where you can use for reception with food and drink in a special atmosphere.
Mein Schloss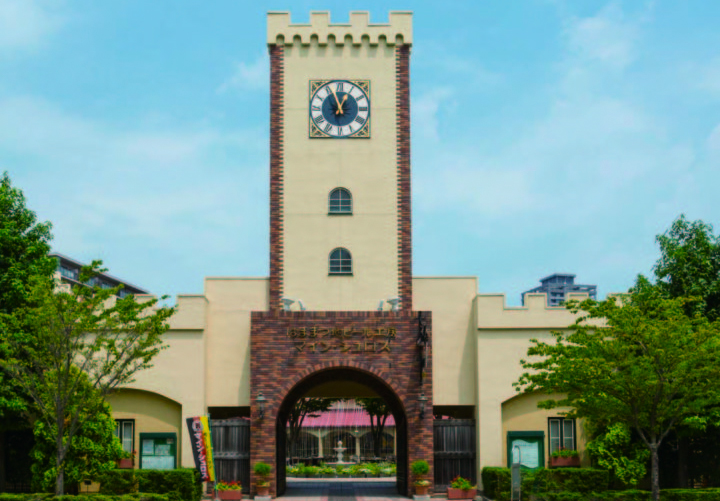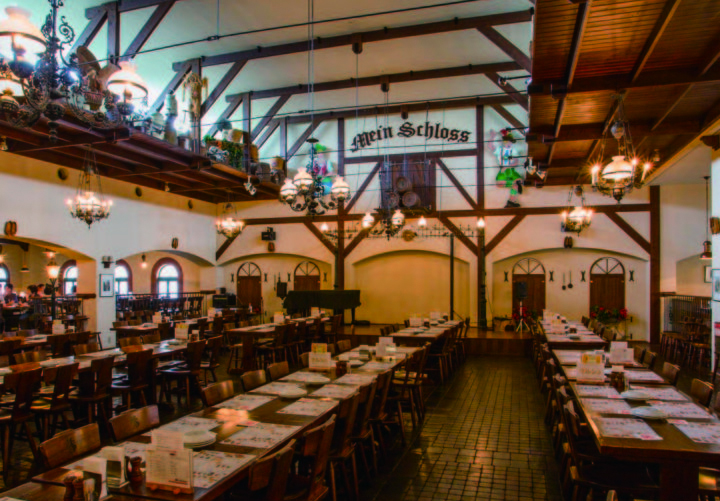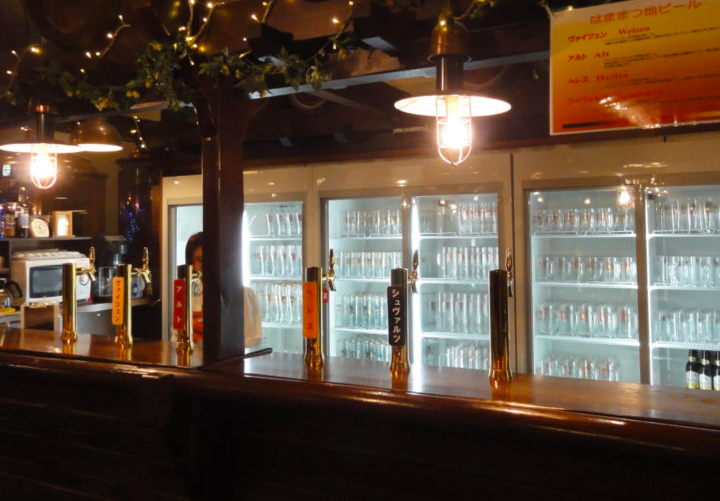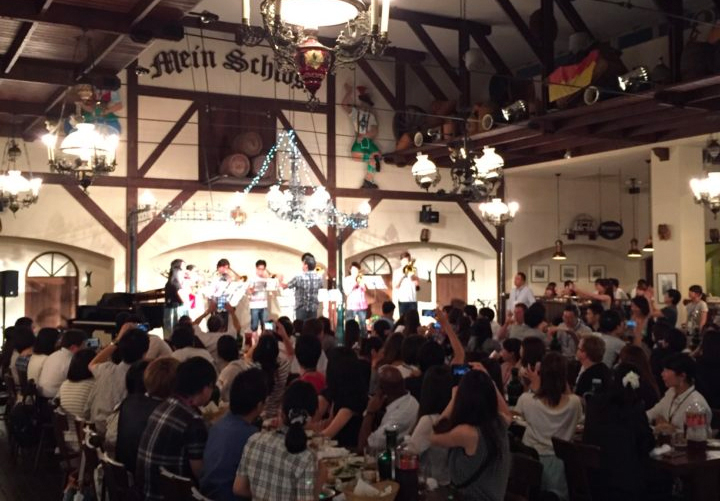 Mein Schloss is a Hamamatsu craft beer restaurant that is just a 3-minute walk from the convention venue ACT CITY Hamamatsu.
Situated in a building resembling an old German castle, this location boasts a German beer hall and a garden restaurant. There is also a stage available for various types of performances, as well as illumination in the garden at night.
Okuyama Houkouji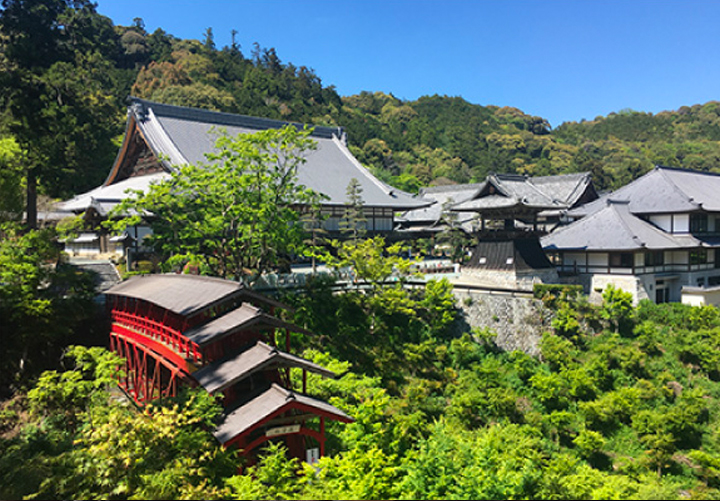 Okuyama Houkuji is a Buddhist temple with a training camp for groups of 10 to 200.
You can take part in numerous activities such as Zen meditation, transcribing Zen sutras, and experience traditional Buddhists vegetarian cuisine.
Hamamatsu Castle Park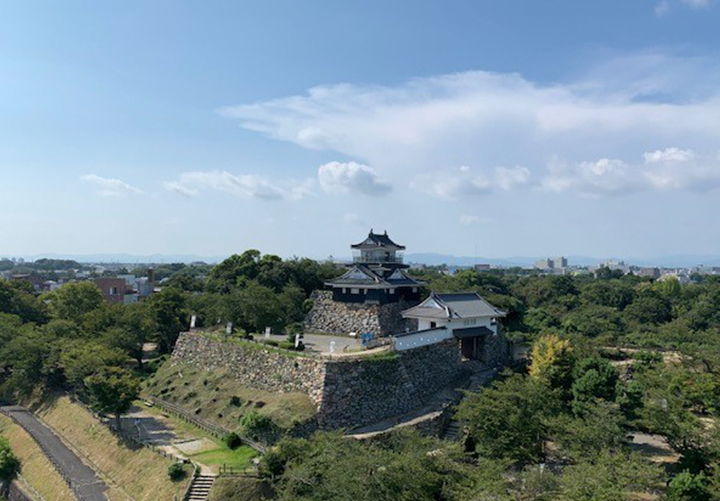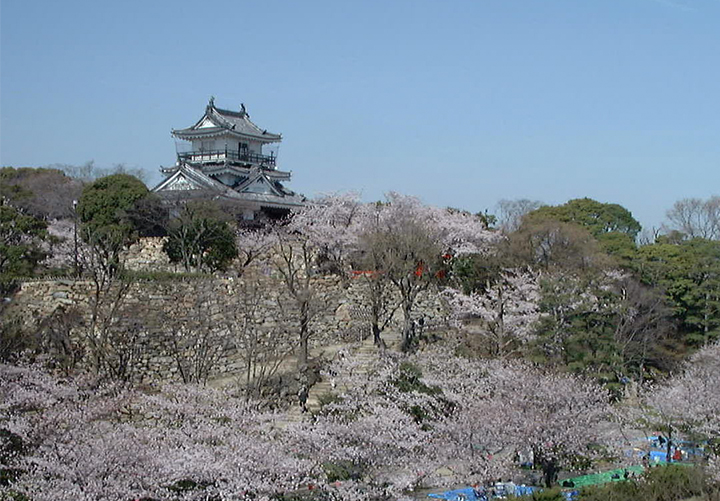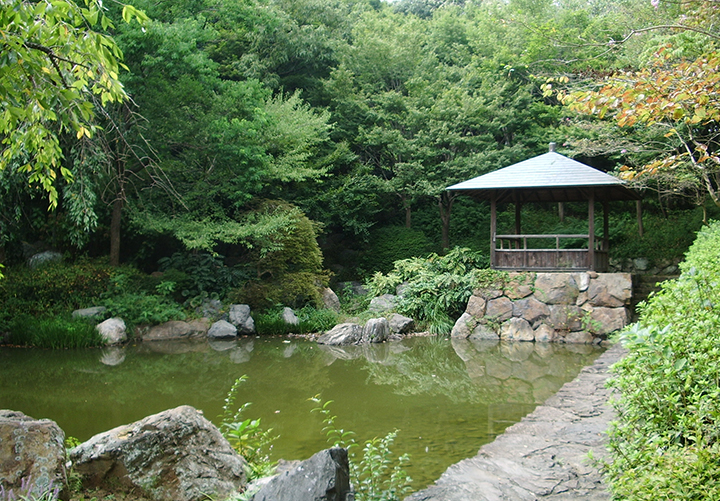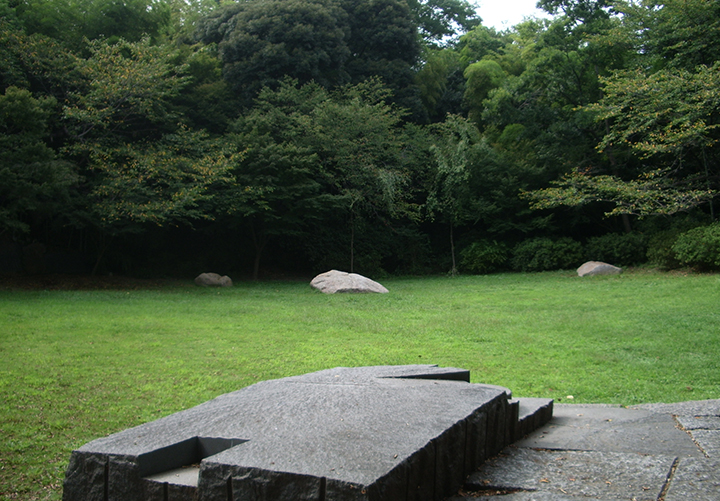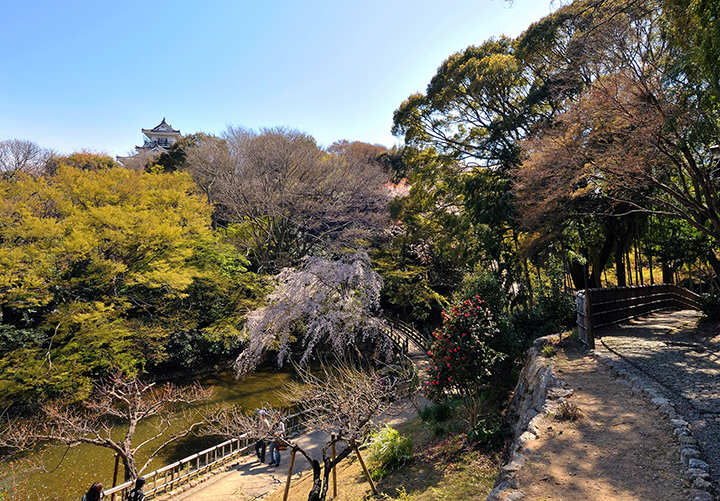 This large, expansive park (approx. 7,000 ㎡) offers views of Hamamatsu Castle. It is a perfect place to enjoy the playground with your children, take a relaxing walk, and more. Events are sometimes held in the park as well.
Shointei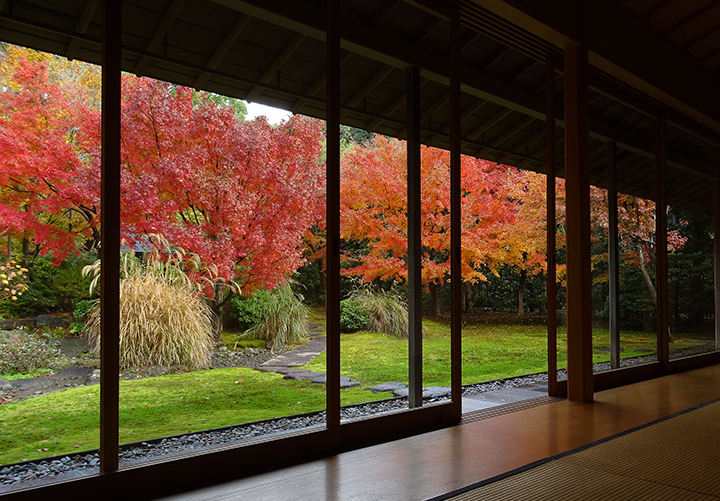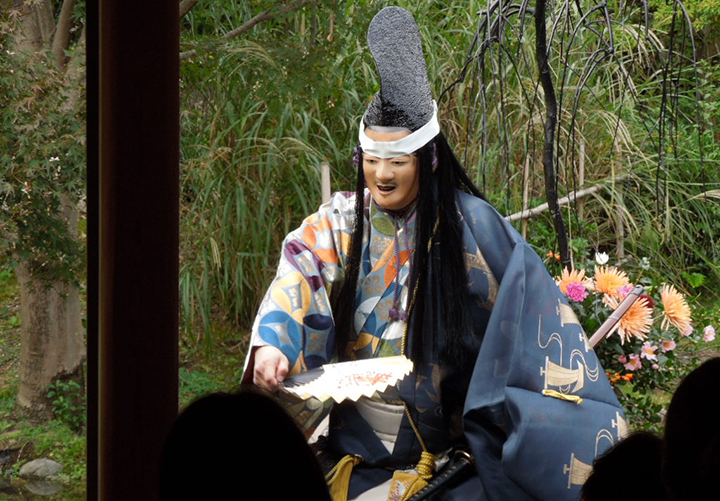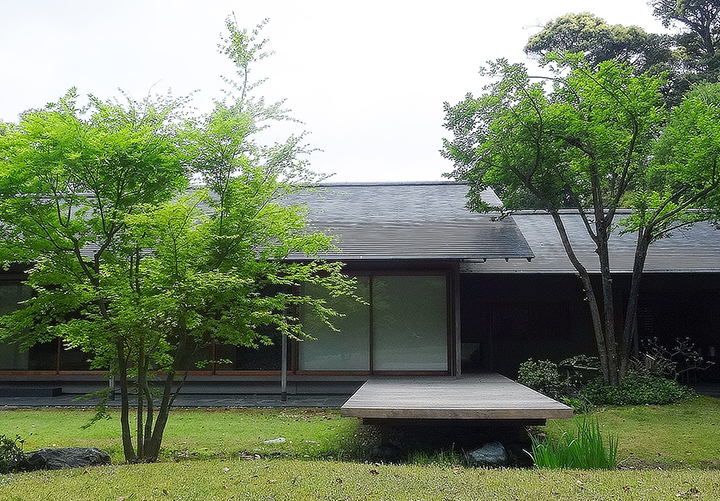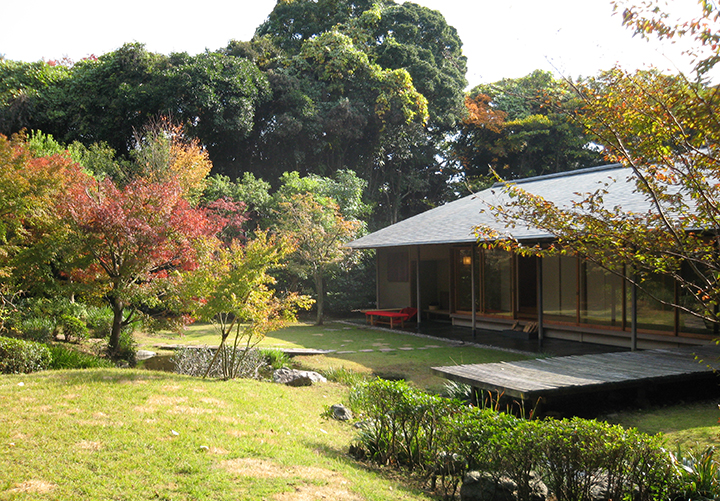 Located in a corner of the relaxing greenery of Hamamatsu Castle Park, Shointei is a tea house that is very popular amongst locals. Constructed using precious woods such as cedar and chestnut, the facility can host tea ceremonies for groups and organizations in the first hall (ten tatami mats), second hall (ten tatami mats), a ryurei-style room with tables and chairs, and the detached Hagian (four and a half tatami mats and one three-quarter size tatami mat).
Sky Banquet at OKURA ACT CITY HOTEL HAMAMATSU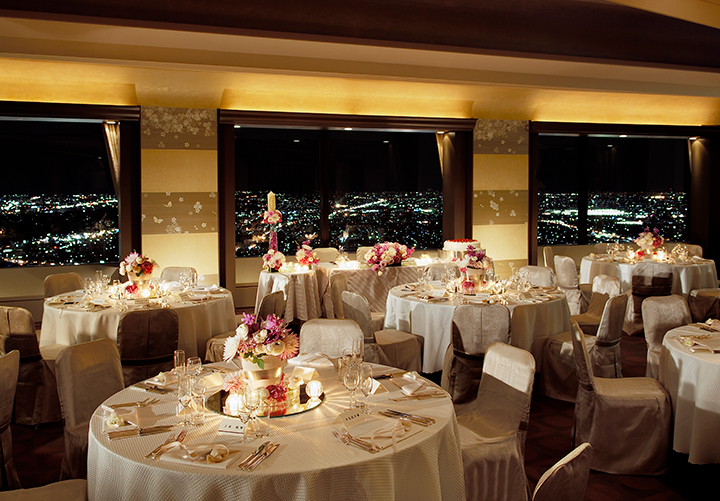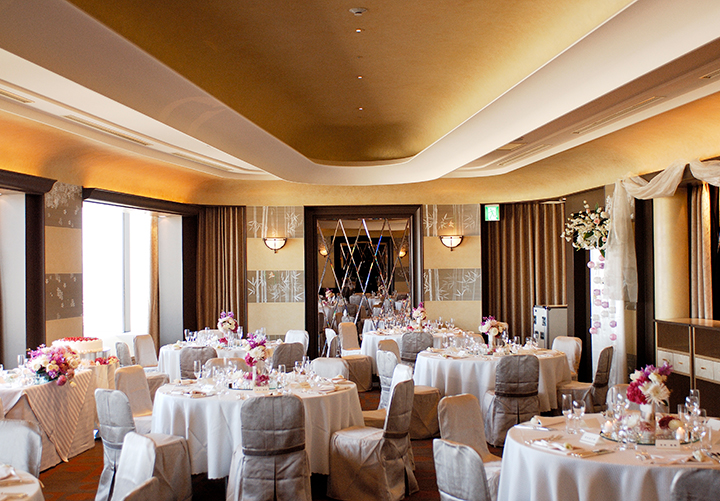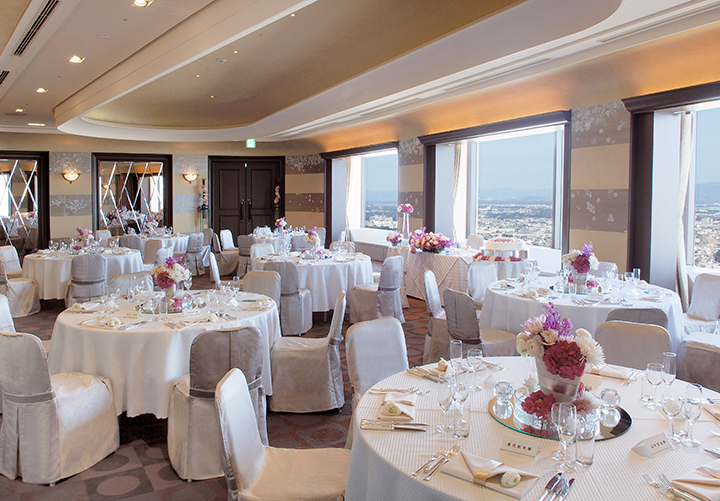 Sky Banquet is located on the 45th floor (185 meters above ground), making it the highest location in Hamamatsu.
Sky Banquet offers views of the Pacific Ocean to the south, Tenryu River to the east, and the Southern Japanese Alps to the north. This modern Japanese hall is designed with the theme of the four seasons and the beauty of nature.
Morinoie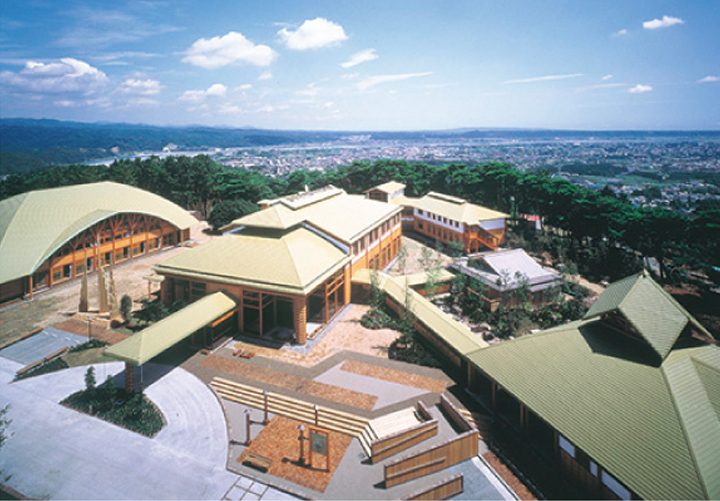 Located in Shizuoka Prefectural Forest Park, Morinoie is a multipurpose facility equipped with accommodation, training, and dining facilities. You can choose your favorite venue according to the purpose, such as large, medium and small conference rooms, Japanese-style rooms, and multipurpose halls. Here you can spend a comfortable time in an environment rich in nature.
KUSUNOKI CLUB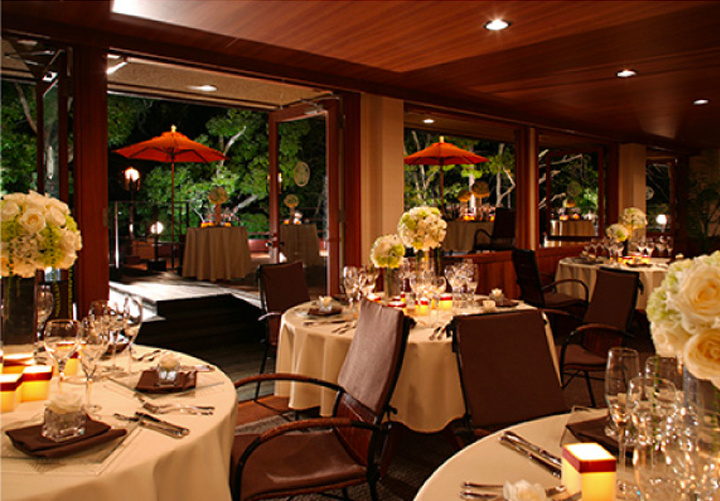 Hamamatsu Hachimangu, which has a history spanning some 1,300 years, is said to be a shrine where the Shogun Ieyasu Tokugawa came to pray. Located in the 14,800 ㎡ shrine precinct, THE KUSUNOKI CLUB offers a mysterious atmosphere where perfect for elegant events. Each room has a terrace where you can feel the four seasons with all five senses.
Capacity: Seated, 60 people; Standing, 110 people
Les Quatre Saisons Hamamatsu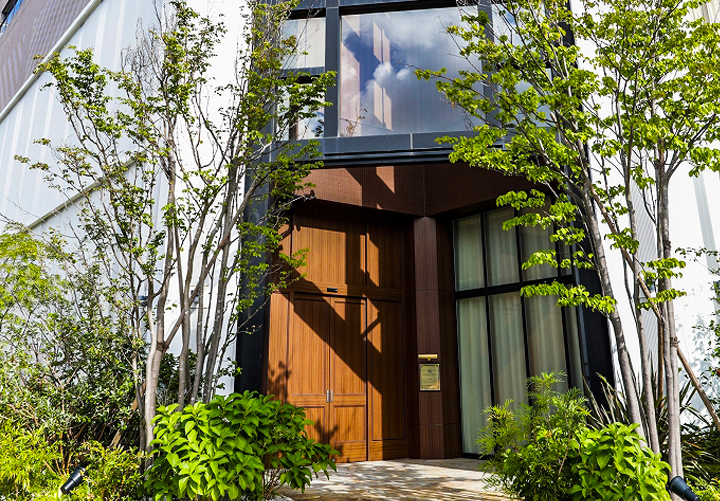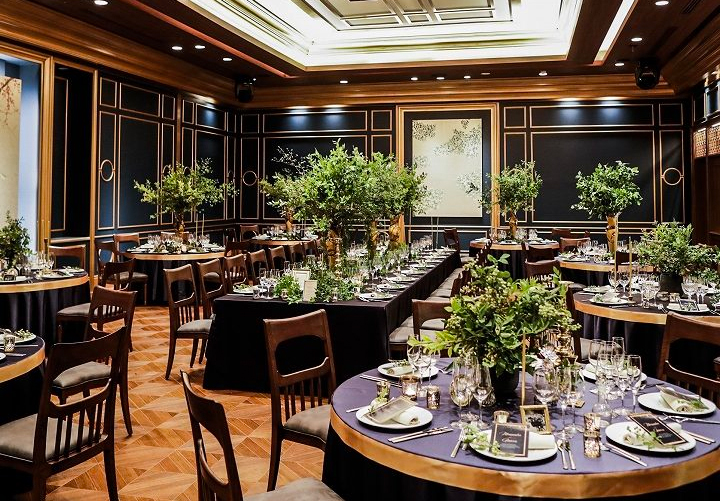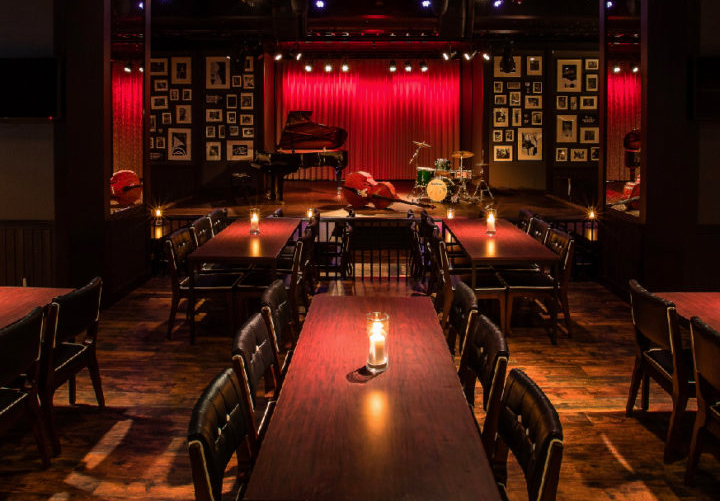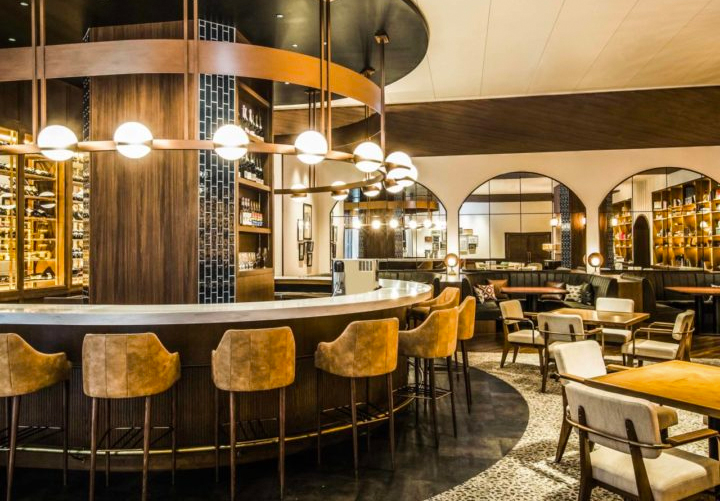 The Abbey Church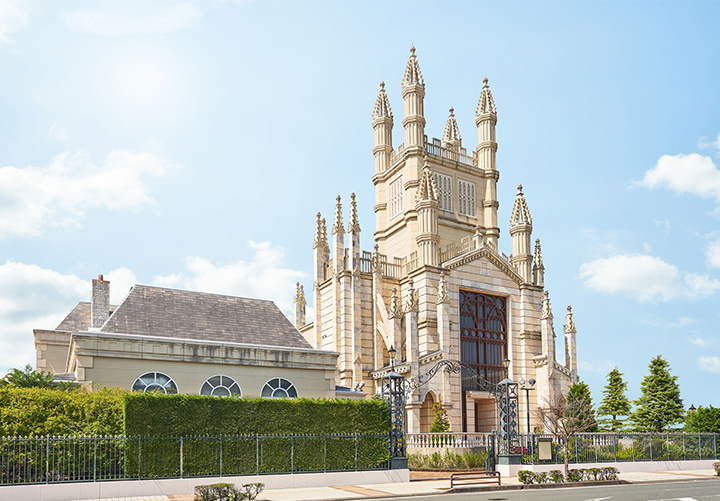 Takiya-Ryo and Takiya-Tei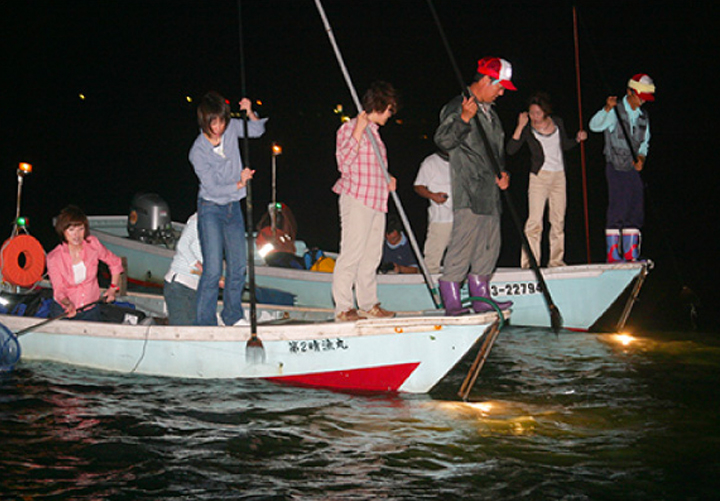 "Takiya-ryo" is a type of fishing done from May to September. After fishing, you can eat your catch on a "Takiya-tei," a raft located on the lake. The boatman on each "Takiyatei" raft prepares this exceptional seafood right there on the lake as tempura, miso soup, etc.
Hamanako Cruise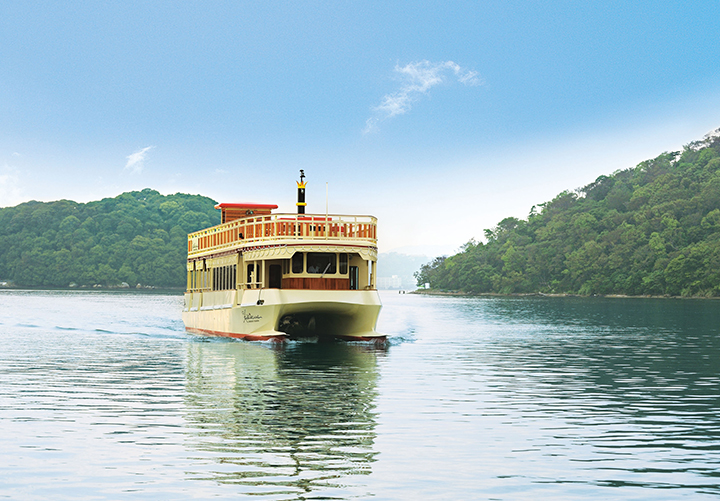 Lake Hamana is a scenic spot representative of the Hamamatsu area. Visitors can charter a sightseeing cruise ship based from Kanzanji Onsen where tourist facilities are concentrated. A variety of cruises are available including a New Year's Day sunrise cruise, New Year's (winter) seagull cruise, spring cherry blossom viewing cruise, autumn sunset/moon cruise, and winter starry sky cruise.
Seating capacity : Hamana Maru, Oku Hamana Maru: 40 seated, 80 standing for meals each
ROKU Lake Hamana at Boat Race Hamanako in Kosai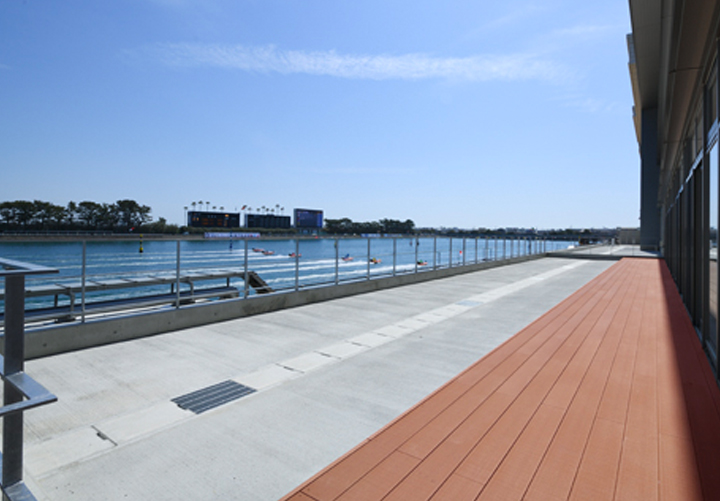 ROKU Hamanako is a special viewing facility that can be used for meetings, seminars, and other events by various groups. ROKU Hamanako can accommodate up to 60 people in a unique space where you can watch boat races from the open deck.
Tenryu Hamanako Railway Chartered Event Train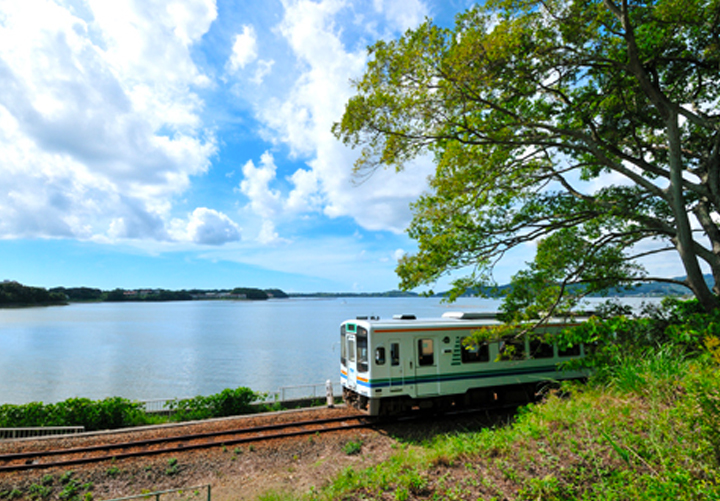 On the Tenryu Hamanako Railway, passengers can take in the changing scenery while enjoying food/beverages (free to bring aboard) and karaoke. With the addition of a small table, seating capacity can be increased to 44 people. At Tenryu-Futamata Station, you can tour the turntable and the fan-shaped garage, which are registered as tangible cultural properties.
The 67.7 km section of the line between Kakegawa and Shinjohara stations can be reserved.
Hamamatsu Fruit Park Tokinosumika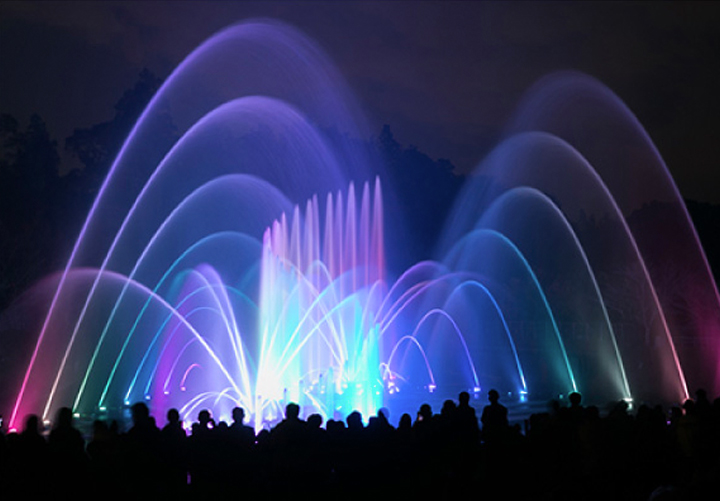 Hamamatsu Fruit Park Tokinosumika is a fruit theme park with a greenhouse, restaurants, and orchards. For about three months from the end of October, visitors to the park can enjoy a party while watching the overwhelmingly beautiful illumination and fountain show in a barbecue pavilion where you can choose indoor or outdoor seating. Visitors can also bring wine purchased at the winery into the park.
Capacity: 250 people total (200 people indoors, 50 people outdoors)
Hamamatsu Gallery Mall Soramo
Hamamatsu Gallery Mall Soramo can be proposed as an all-weather event space with a ceiling height of 20m and 2750m².
This place is very close to JR Hamamatsu Station and Enshu Railway Shin-Hamamatsu Station.
https://www.soramo-hamamatsu.jp/guide/
The Hamamatsu Science Museum
Nukumori no Mori
Nukumori no Mori is a quiet and mysterious space like a small fairyland in medieval Europe. Depending on the date of the event, we can propose a private party at night.
https://www.nukumori.jp/
SIZUOKA GUIDE
If you go a little further from Hamamatsu, you can enjoy various unique experiences in Shizuoka prefecture. We will propose a special plan during your stay in Hamamatsu. you go a little further from Hamamatsu, you can enjoy various unique experiences in Shizuoka prefecture.
https://shizuoka-guide.com/english/
We update information on unique venues regularly.